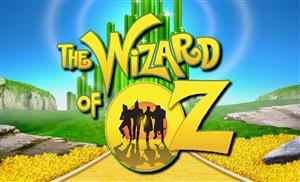 The Wizard of OZ
Nov 10, 11, 17, 18 at 7:30pm
Sunday Nov 12 at 3pm
HHS Theatre brings this favorite to life in a production for the whole family. Explore the world outside of Kansas along with Dorothy, Toto and the gang!
Related events:
Senior Citizen Event:
Sunday Nov 12: 2pm
Hobart Senior Citizens can enjoy refreshments prio to the Sunday matinee. Reservations are required, so call 942-8521 x 8193 to save your spot!
Munchkin Luncheon:
Saturday Oct 28: 10am
HHS Theatre will host a Wizard of Oz fundraiser. There will be plenty of games, activities and fun with cast and crew of the musical, a keepsake photo and more! Price is $20 for the first child, and includes one adult meal as well. Click here for details.
.