About Mrs. Joan Martin
---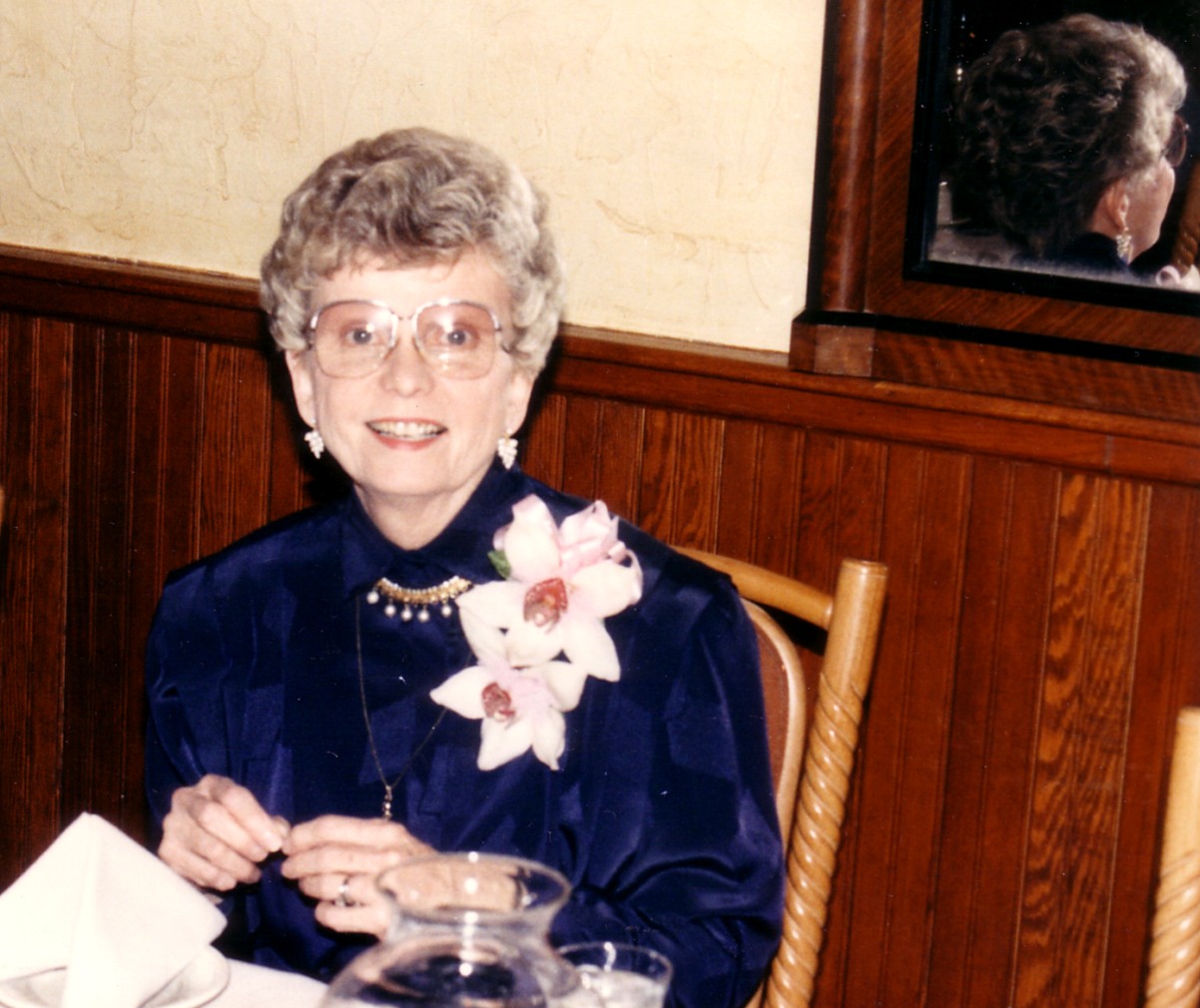 Mrs. Joan Martin was born on June 9, 1925 in Alton, Illinois. As she was growing up, she loved to ride horses. She worked as a counselor at summer camp. Mrs. Martin went to college at Lindenwood College in St. Charles, Missouri. While she was in college, she continued to ride horses and won third place at the St. Louis Spring Horse Show. Mrs. Martin was involved in many things at college. She was the Student Christian Association vice president, the Tau Sigma secretary and the Student Council president. She was May Queen first Junior attendant and in the Popularity Court. She had the honor of being a nominee for her college Hall of Fame. She was also active as a camp waterfront director and a YMCA substitute swimming instructor.
Mrs. Martin graduated from college in 1946 with a Bachelor of Science degree in Elementary Education. She wasn't even 20 years old!!!!
She moved to Indiana, got married, and worked as a kindergarten teacher in Gary. After four years of working, she took a three - year break to have two children of her own. Because she wanted to be near her home, she decided to get a job in Hobart. She began to teach first grade at Mundell Elementary School.
Mrs. Martin loved teaching and music. She also liked to memorize things such as birthdays and names.
Mrs. Martin worked as a first grade teacher for 37 years!!! When she retired in 1987 other teachers and children were sad to see her go, but wished her good luck. She was a great teacher and was loved by everyone who knew her!!!
Summary by Karen H. and Jovana K