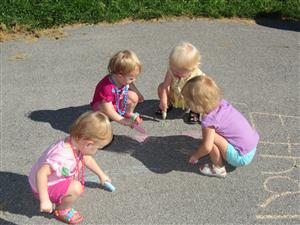 Join us for our popular playgroups. We offer

a different themed playgroup for you to attend with your family. At each

playgroup, you can make new friends, enjoy some fun learning activities

and art projects, eat a yummy snack (we will have a free snack for

each RSVP'd child), listen to a good book during snack,
and leave with "new" book from our book swap
.
All this fun is
free! Please

RSVP
for all of

our playgroups to Amanda at 219-942-7263 ext 8669 or


ajohnston@hobart.k12.in.us
.

* At ELC playgroups, lockers are available for your use.

Bring a lock to secure all valuables.
* For playgroups at ELC, please park around the back of the
Early Learning Center
and enter through door #8
(unless otherwise indicated on playgroup flyer).
Playgroup Guests: All adults attending Building Brickies events must present a valid,
government-issued identification (driver's license/state ID) at check-in.
September
Friday, September 29, 2017, 9:30-10:30 am
Holiday Family Playgroup
Thursday, November 30, 2017, 5:30-6:30 pm
February
Friday, February 2, 2018, 9:30-10:30 am
April
Friday, April 20, 2018, 9:30-10:30 am