Hobart High School Innovative Programs/Projects
---
HHS is part of the Indiana College Accelerated Network (ICAN).


Read all about Freshman Transitions, 21st Century Learning, & the college and career opportunities for Hobart High School students in this

brochure.
Career
---
---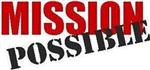 Academy of Excellence
Academy of Achievement
Academy of Integrity
---
Information Technology
---
NWRELs 6+1 Writing TraitsDistrict Wide Writing Assessment: Traits and Scoring Guides 3-12.

---
Vocational
---
Fitness for LifeTriFit
---
JROTC
Download the latest version of Adobe Acrobat to view some of these files.