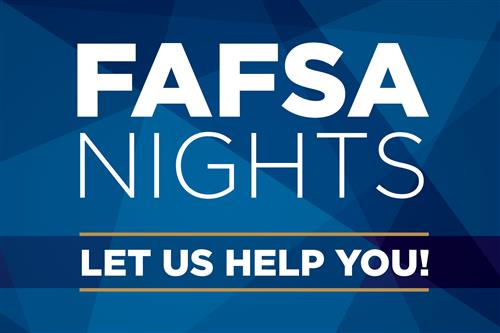 FAFSA completion event:
Thur Dec 7: 2 sessions available:
8 -11 am: Room 1111
4 -7pm: Room 1316
Is your student starting college next year? Get the FAFSA done ahead of time! Parents and their students are invited to this workshop to get help in completing the FAFSA. Reps will be on hand to answer questions. Enter through Door 1 to attend.